AllJ Slots 2.2 Key Features
Realistic Slot Machine Action & Audio
Customize Reel Images, Corporate Logos, Prizes, Screens, etc.
Scripted/Fixed & Random Pay Line Modes
Built-in Tracking, Logging & Statistical Reporting Tools
Built-in Lead Retrieval Capture
Supports 1,2 & 3 Coin/Token Plays
Trade Show Prize Play Modes
Precise Prize Giveaway Control
Compatible with Popular "Single Button" Play Interfaces
Wireless Controller Support (Pause, Play & Three Level Secret Jackpot Triggers)
Built-in Simulation Tools (Tests Odds/Pay-out Ratios)
Customizable Audio Events (Per Pay Line)
Complete Pay Line Control
Custom Grand Prize Event Control
Pay Line Tracking/Reporting
Live Coin Hopper Control
Live Coin/Bill Acceptor Control
Thermal Receipt & Prize Printer Support
Touch Screen Compatible
IGT/Suzo-HAP Button & Keyboard Support
Admin Login & On-Screen Setup Facilities
Built-in Idle Nag Features (Audio and Visual Events)
Does Not Require an Internet Connection
Download the User Guide to see more
AllJ Slots Customer Gallery

This is a collection of just some of the wonderful slot machine customizations that our customers have created. We always ask for pics from their events.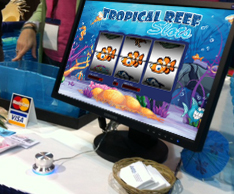 Fun Theme w/ Small Push Button to Play
This customer utilized one of the fun themes included with the software. They also used a laptop to run the software and placed it under the booth out of sight.
---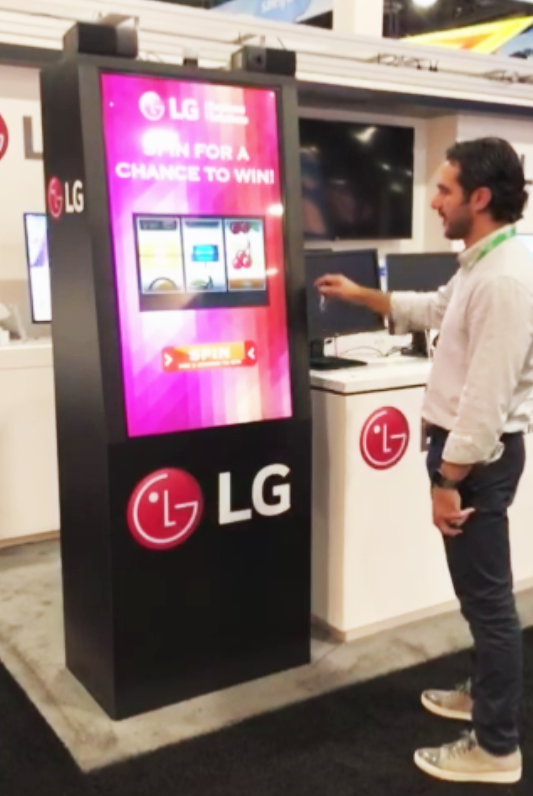 Custom Kiosk w/ Pull Arm
This customer created a custom vertical kiosk to take advantage of the automatic portrait mode and touch screen support. They also integrated a pull arm for a full slot machine effect.
---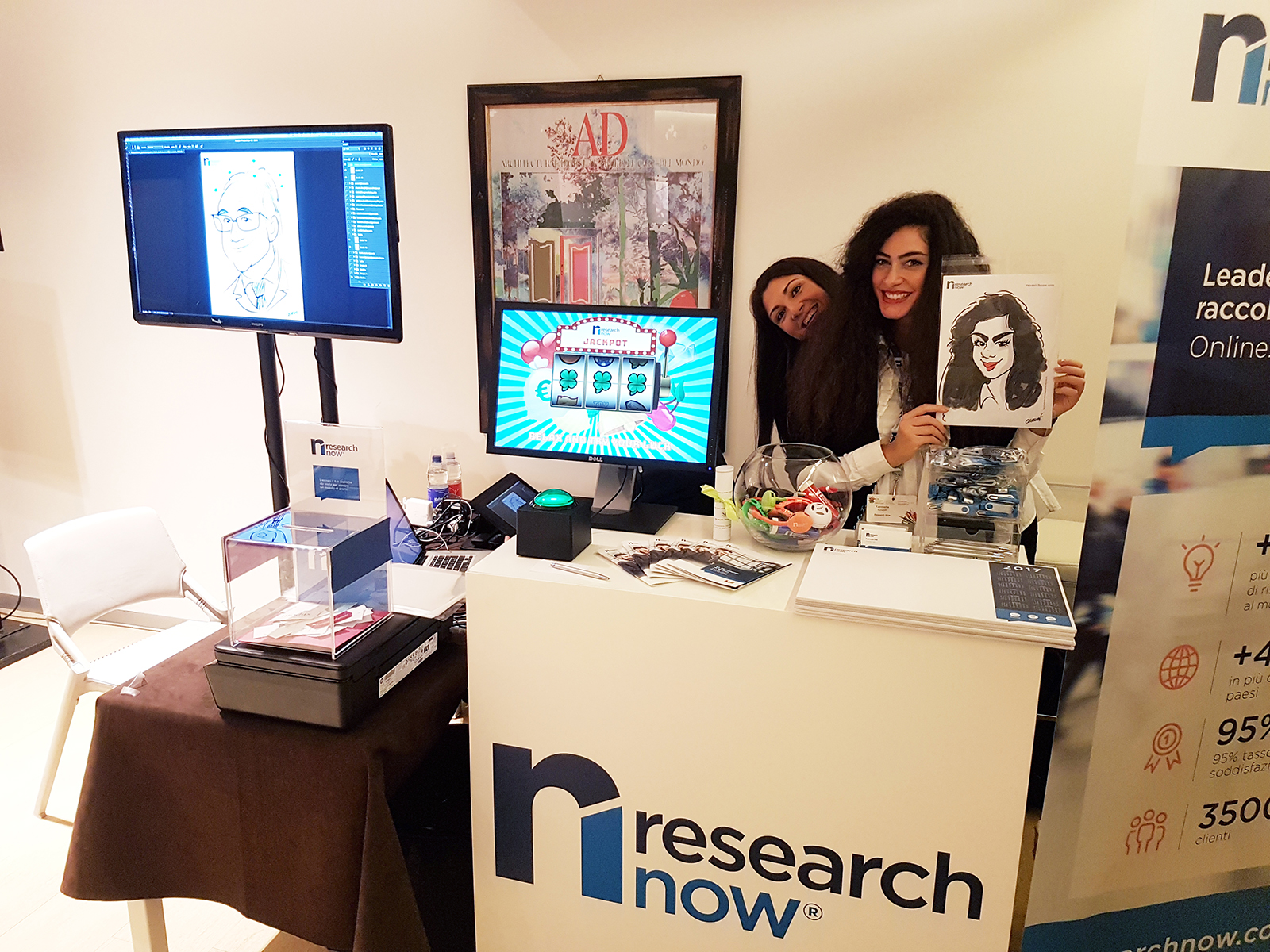 Great Booth Presence
This customer purchased a large illuminated push button (from usbbuttons.com) for customers to come up and spin to win. They created custom reel images and custom screen imagery to provide a complete branded experience. They used a laptop to power the software and placed it under the booth.
---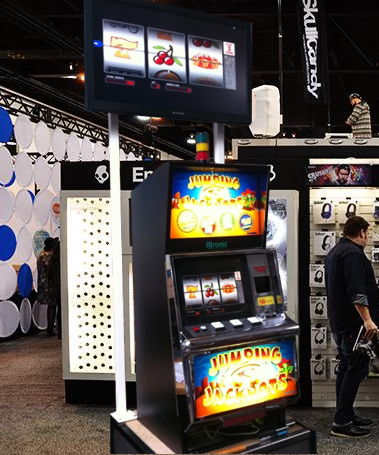 Full Case Integration
If you have the resources, the software has all the tools needed for it to be back fitted into a real slot machine case.

This customer placed a computer monitor against the inside of the glass, and mounted a motherboard inside the slot machine to run the AllJ Slots software.
---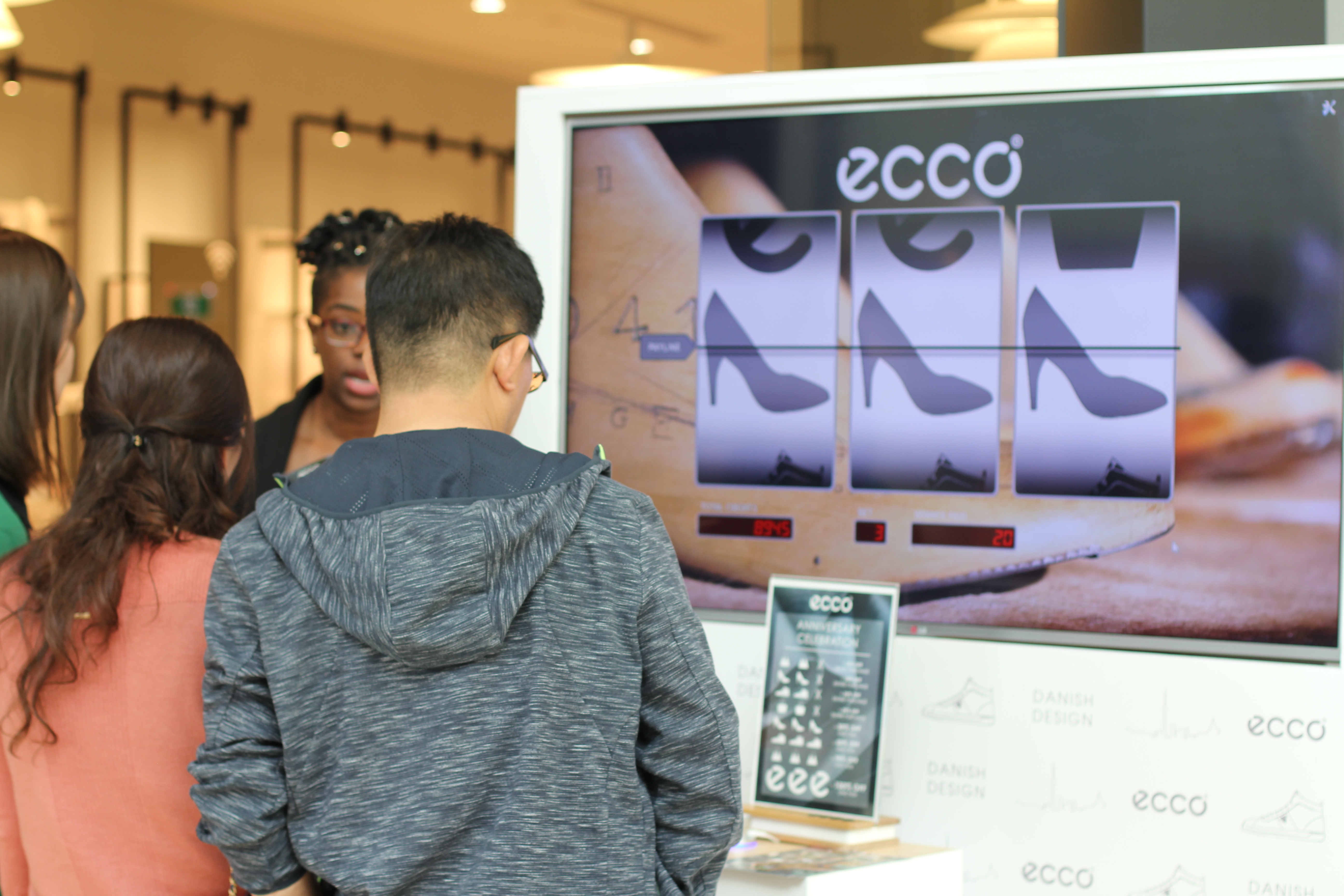 Large Screen & Prize Legend
This customer used a elegant white large screen, custom imagery, and created a legend to display on a tablet.
---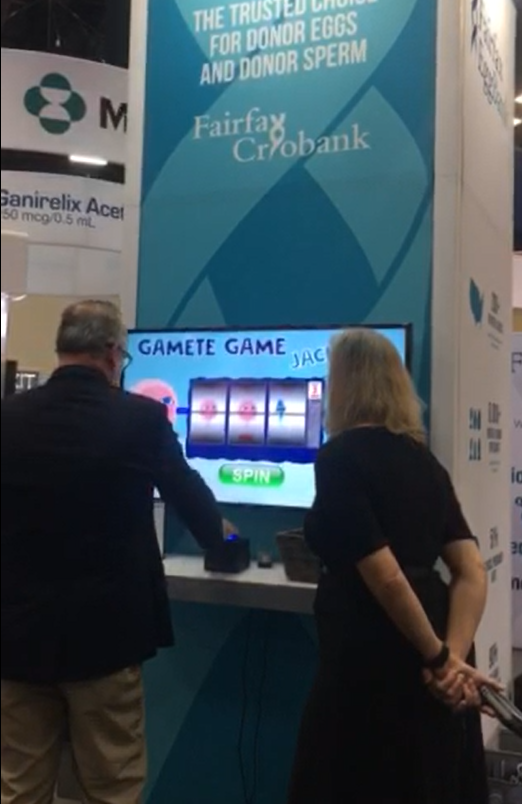 Wall Mounted Screen
This customer mounted a screen and used a large push button. They created fun custom imagery to compliment the imagery on the reels.
---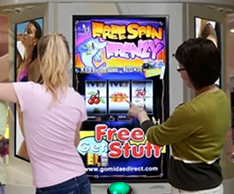 Custom Kiosk
This customer had a custom kiosk created with built-in illuminated play button.
---